Flat Rate Divorce Overland Park
Uncontested Divorce Package Johnson County
Are you at your wit's end? Many couples have had a really difficult time of it recently with everything going on in the world. Being home and spending countless hours together in an extremely stressful environment has taken its toll on couples across the country; and that's an understatement.
If you feel divorce is the right thing to do for you, your family, and your sanity, we can help. We have a plan that can save you thousands of dollars in legal fees. That plan is called an uncontested divorce. We've been helping people with their uncontested divorces for over 10 years, and we can help you, too.
If you're ready:Get Started Now
Consider a Johnson County Uncontested Divorce Flat Rate
Consider an Uncontested Divorce in Overland Park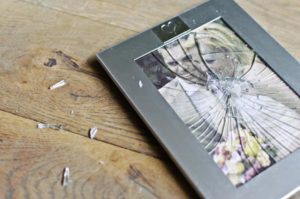 An Overland Park uncontested divorce will potentially save you thousands of dollars in attorney's fees and legal expenses. However, for this to work as intended for everyone involved, both parties must be 100% aware of all the conditions to this package. If both of you are not completely committed to your agreement, or one or both of you change your minds after the process has begun, it will not be smooth sailing. And it will end up costing much more than you intended.
What is an Uncontested Divorce and Who Qualifies?
A Johnson County uncontested divorce, also known as a no contest divorce or agreed divorce, is a divorce that occurs when both spouses are in complete agreement over the outcome after the dust has settled and the divorce is finalized. This means that there are no arguments over anything, even something as small and relatively insignificant as a set of dishes. This means that all property, from real estate to household furniture, will be divided in a manner that you both agree on.
If you own a home together, you know what you will do with the house and you both agree on it. Same thing with vehicles, furniture, stocks and bonds, retirement accounts, collectibles, cash, and anything else you own. Although Kansas is not a Community Property State, the court may have issues approving what it finds to be an unfair split. This means that you need to split everything you own as fairly as possible under the circumstances. You should both agree on what is fair.
How Much Can We Save With an Overland Park Flat Rate Divorce?
You can save as much as 90% on a flat rate divorce over the cost of a full blown divorce. How is that possible? We can offer this service for a flat fee because we're not getting multiple divorce lawyers involved in the process, we're not filing motions and appearing in court for multiple hearings, and we're not spending hours negotiating over every little detail. You can see how these costs can go up very quickly! Every agreement reached outside of court represents money saved.
If you aren't in that state of full agreement right now, it's a great idea to try to get there. If you can agree to everything, you can save thousands of dollars off the cost of that full-blown divorce.
What If Children Are Involved in the Uncontested Divorce?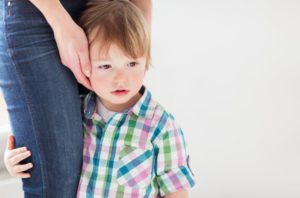 If you have children, you can still use our package as long as you're in full agreement about custody and parenting time (which is lawyer speak for what days and times each parent has with their children). If you're not there yet, but you think you can get there, then you might consider continuing to work toward a final agreement that works for your family and your children. The sooner you can get there, the better off everyone will be.
Your parenting plan can be as basic or specific as you wish; we will draft one for you based on the terms you tell us you wish to include. However, if you decide you want to make changes after the plan has been prepared, there will be an additional cost. We will quote you the price ahead of time based on the amount of work that will be required to make your changes.
Why Use Our Service and Documents?
That's a great question! Courts do have free legal forms available. You can get these forms, fill them out yourself, and file them on your own. The problem with the free forms is that they are bare bones and can quickly become overwhelming and confusing to fill out on your own.
Divorce isn't always one size fits all. We have years of experience in divorce and have seen the many issues that can arise during the process. Our documents are more detailed and will help prompt you address everything necessary for your particular case. Here's the question we want you to ask yourself: Is the cost for our flat rate divorce worth preventing potentially many thousands of dollars and/or years of hassle and frustration trying to fix something that was left out by mistake or an issue you didn't think of ahead of time?
What are the Costs For the Flat Rate Divorce in Overland Park?
We can save you thousands of dollars off the cost of a contested divorce, which can cost upwards of $10,000 or more if a case goes to trial. Our flat rate fee for an uncontested divorce without children is $1,500 (which includes the filing fee). The flat rate cost for an uncontested divorce with children is $2,500 (which includes the filing fee). The cost for uncontested divorces with children is higher because additional documents are required.
Important Details For Our Flat-Rate Divorce Service
We won't give any personalized legal advice with this package. We try to give you all of the information you will need ahead of time, including templates for parenting time schedules if you have kids. We can answer general questions for an additional fee, but we won't tell you what we think you should do or what a judge would be likely to do. Both parties will be on any additional communication with our office.
We prepare the paperwork using the information you provide and we file a new divorce case for you.
We aren't part of the finalization process. You'll be given detailed instructions so you can successfully finish the case on your own.
If you agree with everything so far then you're a great candidate for our divorce package. Here's what to do next:
What's the Flat Rate Uncontested Divorce Process?
You'll fill out our contact form to request the uncontested flat fee divorce information.
We'll review the information provided to confirm the case is appropriate for a flat fee.
We'll send you an e-mail with our flat rate agreement, flat rate divorce checklist, and a document that provides an overview of the process.
Both spouses will then sign the flat rate agreement and the agreed fee.
Our office will send you our questionnaire, which is broken down into several parts to help you easily fill out necessary information. You can even save and come back to it at a different time. It is truly at your own pace. We will also send guides with general information and instructions for accessing our user portal.
You'll complete the questionnaire and verify you're ready for us to draft the documents.
We will draft the documents and send them to you for review and signatures.
You approve and sign, then the documents are automatically sent back to our office.
Our office then takes care of electronically filing the divorce case for you.
Lastly, we'll give you all the instructions necessary to finalize your divorce along with a post-divorce checklist that will help you acclimate to life after divorce.
Get Started Now
Residency Requirements
Individuals who desire a divorce in Kansas must meet the residency requirements of the state. To do so, one spouse must be a Kansas resident for at least 60 days prior to the divorce filing.
Grounds For Filing
Kansas is a no-fault divorce state. No evidence of wrongdoing must be alleged or proven. It is only necessary to claim incompatibility with a spouse.
Filing A Petition
For a contested divorce, the filing spouse (called the Petitioner) files a Petition for Divorce in the District Court of the county you or your spouse resides. The non-filing spouse (called the Respondent) must then be served. Once served, the Respondent has the opportunity to answer the Petition and/or file a Divorce Counterpetition. YOU DO NOT HAVE TO DO ANY OF THIS. Our flat rate packages are for an uncontested divorce. You will sign the necessary documents to avoid the hassle and embarrassment of service.
After the Petition for Divorce is filed, state law requires 60 days to pass before a judge will hear or sign the documents to conclude the divorce. There is an exception when a Court finds an emergency, however, emergencies are rare and reserved for special circumstances.
Professional Legal Help
A divorce is a complex matter and can cause a great deal of emotional distress. It can be difficult to negotiate a divorce settlement with a spouse whether or not children are involved. If you cannot reach agreements, or don't want to represent yourself, a lawyer who is familiar with the nuances of Kansas divorce law is needed.
If uncontested divorce isn't the right fit for you, we can still help. Sarah Carmody Law offers several different options, including coaching, mediation, and full representation.
Attorney Sarah Carmody is a family attorney who focuses in Kansas divorce law. If you or someone you know is facing a divorce and are in need of an attorney, call or text Sarah Carmody Law at 913-257-3110. You can also use this online contact form to contact Sarah Carmody Law.
Uncontested Divorce Overland Park Johnson County Request Form
For best results, please fill the form out completely: