What Child Custody Options Do I Have?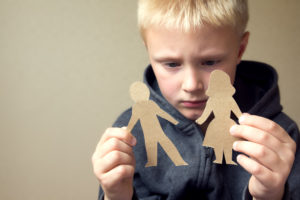 When it comes to determining the custody of your minor children, it's especially important to discuss your wishes with a Shawnee child custody lawyer. Custody of minor children is not a simple matter and involves many complex issues. Even determining the type of custody you seek may require the expertise of a family law firm in Overland Park, KS because there are several different types of custody to consider.
 What is Legal Custody?
Legal custody determines which parent has the right to make decisions regarding the health, education, and general welfare decisions of the child. While Courts generally order, parents share legal custody, known as joint legal custody, there is also an option for sole legal custody.
Joint legal custody means the parents must work together to agree on what is in their child's best interests.
Sole legal custody means that one parent ultimately makes all decisions for the children, although it is encouraged for both parents to have input before a decision is made. There are few situations where sole legal custody is available. Before moving forward with custody decisions, contact Sarah Carmody, Overland Park custody attorney.
If you are facing a child custody dispute, it's important to consult an experienced firm, such as Sarah Carmody Law. You should assume your ex-spouse will also be consulting a family law firm in Overland Park, KS, so failing to hire a lawyer of your own will put you at an unfair disadvantage. Since it's very difficult to change child custody court orders, it's important to start out with a legal advocate who can improve your chances for a more favorable outcome.