Why Men Should Not Be Ashamed to Seek Spousal Maintenance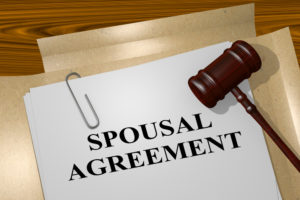 While society views alimony as something given only to women, today's world finds more men seeking spousal maintenance. Though still uncommon and having stigmas attached to it, there are in fact many reasons why men should no longer be ashamed to seek the financial resources they need and deserve. If you are a man in need of spousal maintenance, here are some ways an Overland Park family law attorney can assist with fathers' rights in Kansas.
Gave Up a Career
For many men who seek spousal maintenance during divorce proceedings, they do so because they gave up a promising career to be a stay-at-home dad. In situations where the wife was the primary wage earner and earned more than her husband, the husband then made numerous sacrifices along the way to help the couple's children as well as his wife's career. If this describes you and your situation, it is imperative you schedule a consultation with Sarah Carmody Law to discuss your options.
Negotiating a Better Divorce Settlement
In other situations where negotiations for a divorce settlement can be difficult, men often seek spousal maintenance as a way to get a better settlement offer. For example, if a man realizes his wife is opposed to providing monthly spousal support, he may be able to have his Overland Park family law attorney negotiate a lump-sum payout. In doing so, he can often gain a larger share of retirement accounts or from the sale of the couple's home.
While men are certainly entitled to spousal maintenance just as women have been through the decades, the fact remains that gender bias is still quite prevalent in the justice system. Because of this, it is crucial you do everything possible to protect your fathers' rights in Kansas. To do so, schedule an immediate consultation with Sarah Carmody Law to discuss your case in greater detail.